Smart Solutions, Including Bank Surveillance, to Protect Financial Institutions
Be Proactive in Safeguarding Your People and Assets
With ProTech Security, you can ensure the highest level of security and branch integrity with security solutions customized for the financial and banking industries. A high-tech business security system has never been more important and we'll help you design the right solution — from bank surveillance and access control to fire and intrusion detection, and more — to protect your people and keep watch on all your assets.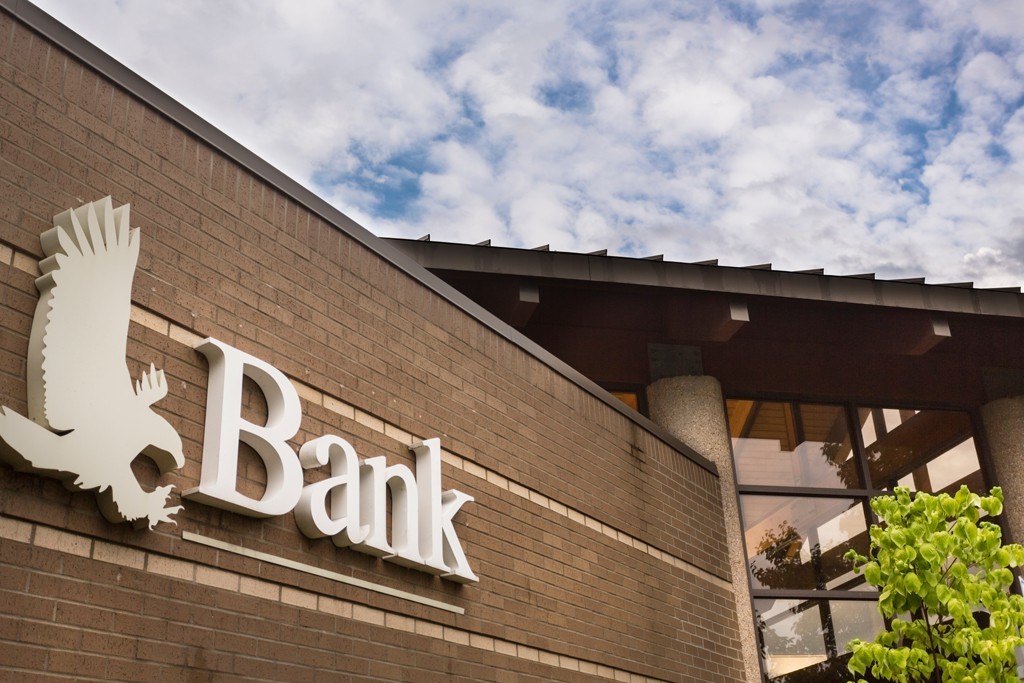 Financial institutions are entrusted with protecting their clients' money and need to show they're worthy of that trust every day. ProTech Security knows the financial industry well and can help identify needs that have kept banks and other commerce centers safe for more than three decades. We make sure you have access to the information you need to make better security decisions and work with you to tailor the system design and services.
Learn more about our commercial security services and solutions below. If you're ready to explore bank surveillance or other measures in financial institution security, contact our team today for a free quote.
Services to Bolster Financial & Banking Security
Installation — ProTech Security offers on-site installations as part of our security system rollout. Whether you're protecting a main hub or several smaller banking branches, we have the experience to ensure your installation goes smoothly.
Service & Inspection — Our service technicians are experts in the field and have insight into many security systems and products. Even if your system wasn't originally installed by ProTech Security, we can repair and service it.
Monitoring — By combining the right monitoring services for your banking facility and competitive rates for best-in-class services, ProTech Security gives you the confidence to know you have the highest level of security for your institution.
Security Design & Engineering — ProTech Security is a leading innovator in the security design & engineering space. We work with some of the best partners in the world to give you the latest technology for banking surveillance and other security solutions for financial institutions.
Bank Surveillance and More Security Solutions
Whether you need a consistent security approach for every branch or a bespoke solution for a major banking center, ProTech Security can help. Review all the tools available to build your customized system below, and visit our FAQ page to learn more.
Security Systems — Secure your financial facility with advanced business security systems available from ProTech Security.
Fire Detection — Make sure employees and customers are alerted and other important assets are protected with a business fire detection system
Security & Event Monitoring — Gain 24/7 service that monitors your system's health and a service that directly connects you with dispatch services to decrease response times.
Access Control — Controlling entry points, or limiting access to certain areas, is essential. Find peace of mind with intelligent systems that provide the highest level of security, 24/7.
Mobile Control Apps — Provide your bank with increased security and added convenience. Control lights, locks, thermostats, entry, and more from anywhere.
Video Surveillance — Our top-of-the-line security cameras power video bank surveillance systems that can keep an eye on your facility in real time.
Video Cloud Storage — Upgrading your video surveillance system with cloud storage and edge storage eliminates the need for onsite servers.
Video Verification — A real-time video verification system protects your bank by transmitting video clips of unwanted intrusions to the central monitoring station.
Physical Information Security Management — Achieve integration across all of your security devices to speed up response times to critical incidents.
Transfer of Service — Unhappy with your current security system? We can fix it. Our transfer of service offerings gives you a path forward.
Visitor Management — Automated visitor management solutions enhance security and help you meet compliance mandates for the collection and auditing of visitor data.
Industry Related Security Solutions
Beyond the broad list of security solutions offered above, ProTech Security can also provide banking-specific solutions designed to better protect both customers and employees. These include:
Building Automation Control
Gunshot Monitoring
License Plate Registration (LPR)
Lock Down
Panic Monitoring
People Monitoring/Traffic Analysis
Other Industries Served
With expertise, experience, and partnerships with the best technology vendors, ProTech Security can design, install, service, and monitor custom security solutions no matter your industry. View some of the other industries we serve below: