Get a Comprehensive Video Security Solution
High-Quality Video Surveillance to Protect What You've Built
At ProTech Security, we use the best cameras available today to power our video surveillance systems that keep an eye on your business in real-time, protecting you from shoplifting, fraud, unwanted entry, and more. We're the experts who can deliver the video security solution you need to secure your commercial property and business.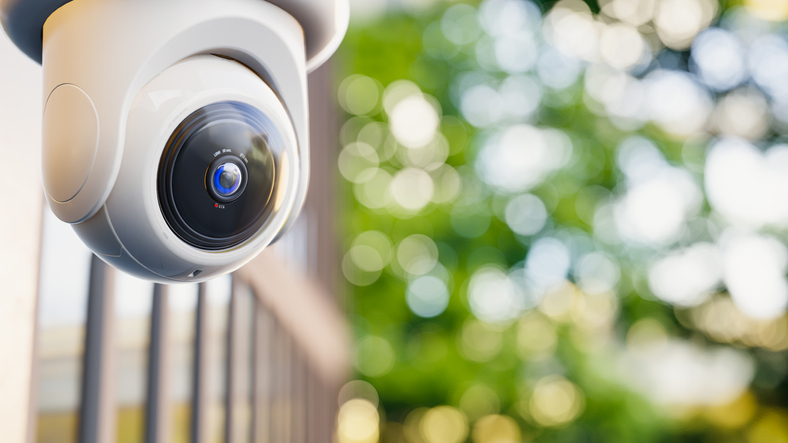 Recent developments in technology have made video surveillance easy and affordable, and we can help you implement a video security solution that provides superior levels of safety and security. Often, basic alarms don't get the law enforcement response time businesses want. That's because 98.5 percent of all alarm calls end up being false alarms, straining police resources and making them slower to act.
But with our video verification and virtual guard patrol services, we can help provide live video verification of a crime in progress to police. In addition, we can offer cloud storage options that make saving and accessing critical footage easier. Finally, with a video surveillance management system you can quickly access, store, and sort all of the footage collected by your video security solution.
Many organizations across Ohio and central Florida trust our security professionals to manage their video surveillance. Learn more about our commercial security services and solutions below. If you're ready to discuss business security solutions further, contact our team today for a free quote.
Services Essential to Building a Video Security Solution
Creating and implementing an effective commercial video surveillance system requires a variety of services overseeing the project, from start to finish. Our experts deliver the services and expertise needed to ensure your access control meets all your goals, including:
We've also partnered with the best vendors in the industry to provide the best tools for a custom-designed video security solution.
Commercial Video Security Solutions for a Variety of Industries
For decades, ProTech Security has delivered security solutions that help businesses protect their people, buildings, and assets. We're specialists in the industries we serve best, and we offer custom solutions for companies and organizations in:
Specialized Business Security Solutions
Whether you need video monitoring, access control, or any other security solution, ProTech Security can help. Review more tools available to build your customized system below, and visit our FAQ page to learn more.
The Best Commercial Video Security Solution Begins with ProTech Security
At ProTech Security, we put the customer front and innovate custom security solutions that meet your unique requirements. We're the experts, but that doesn't mean you shouldn't be informed about the security challenges and products of today. You can find a deep trove of information on our blog; for insight into video surveillance, we've highlighted several relevant posts below:
If you're ready to learn more about how we can protect your business, contact our team today for a free consultation.
More in Video Surveillance