Keeping Your Home, Family, and Business Safe in Columbus, OH
Residential and Commercial Security Solutions for Central Ohio
Ohio's state capital. The Scioto Mile. COSI. The Columbus Museum of Art. German Village. The Ohio State University. Columbus and its surrounding areas have so much to offer. It's a great place to call home or run a business. Whatever you do or wherever you are in this great city, make sure your most important assets are protected. From business to home security systems in Columbus, Ohio, ProTech Security has you covered.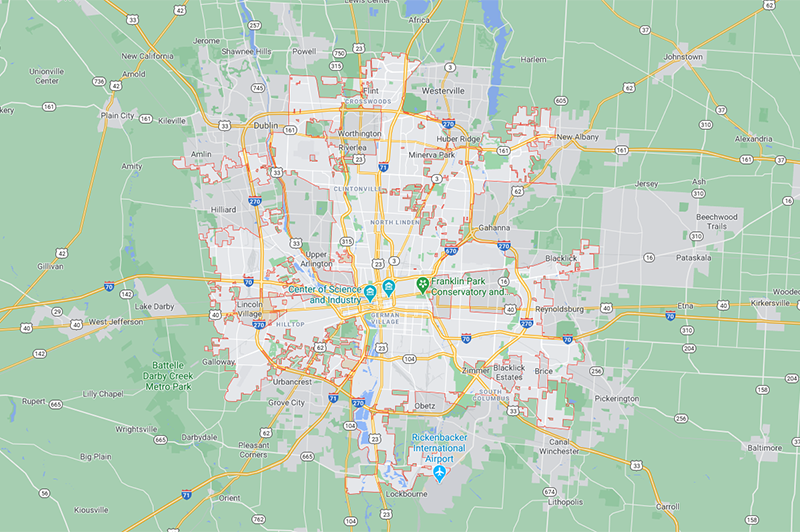 How ProTech Security Builds the Best Home and Commercial Security Systems in Columbus, Ohio
ProTech Security provides you with all the necessary security tools and services to keep your home or business secure. We understand that every case is different, so we don't just sell you a system and walk away. We give you our advice as your neighbor and create custom solutions that protect your most important assets. 
We offer residential security solutions throughout Franklin, Delaware, Licking, Madison, Pickaway and Fairfield Counties that protect your loved ones and belongings. These services include security systems, fire detection, video surveillance, intrusion detection, medical monitoring, mobile control apps, and more. Learn more about our residential security systems in Columbus, OH here.
We also provide custom business security solutions for small businesses, large industries, and government facilities throughout Central Ohio. Just some of the many services we can provide for your business include security systems, video surveillance, access control, visitor management, fire detection, and more. Learn more about our business and commercial security systems in Columbus, Ohio here.
Get the Right Home or Business Security System for Your Needs
ProTech Security is a local company with more than 35 years experience serving our neighbors. We're proud to call Central Ohio home. For more information, contact ProTech Security today.