Secure Visitor Management Solutions for Your Business
Professional Solutions to Process Visitors Safely and Efficiently
In many facilities, visitors still register using a handwritten paper log. While this method is perceived as quick and easy, it provides virtually no security and leaves visitor information available for anyone to see. Automated visitor management solutions lend a more professional appearance and enhance security. Such solutions can email notifications of visitor rule violations, and meet compliance mandates for the collection and auditing of visitor data.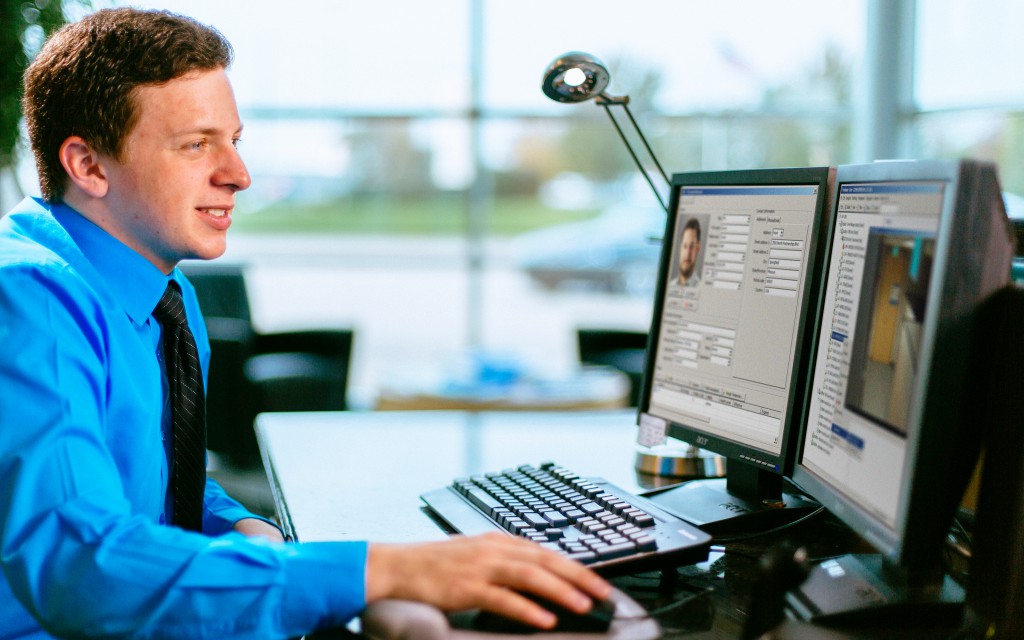 ProTech Security offers visitor management systems that provide security managers with an efficient tool to reduce delays in logging and badging visitors, distinguish special consideration visitors, and identify individuals who are not allowed in a building. It can be customized for the size of your business and helps enhance the professional feel at your front door.
For more than four decades, many businesses across Ohio and central Florida have turned to our security professionals for a visitor management solution. Discover more of our commercial security services and solutions below. If you're ready to discuss business security solutions further, contact our team today for a free quote.
Services Critical to Visitor Management
Integrating visitor management into an existing security plan requires a range of services and experience. At ProTech Security, our experts are capable of tackling every aspect of such a project. Explore our services below:
We've also partnered with the best vendors in the industry to provide the best tools for a custom-designed visitor management solution.
Industry-Specific Visitor Management Solutions
For more than 40 years, ProTech Security has delivered security solutions that help businesses protect their people, buildings, and assets. We're specialists in the industries we serve best, and we offer custom solutions for companies and organizations in:
Specialized Business Security Solutions
Whether you need to switch security providers, add the latest in video surveillance technology, or address any other aspect of your commercial security, ProTech Security can help. Review more tools available to build your customized system below, and visit our FAQ page to learn more.
Trust ProTech Security for the Best in Visitor Management
We've always put the customers first and strived to find new security solutions to better suit their needs. Part of that process is providing our customers with the knowledge and insight to make informed decisions. You can explore our blog to find out more about a wide range of topics. Below you can find some of our previous blogs this topic specifically:
If you're ready to learn more about how we can protect your business, contact our team today for a free consultation.