Residential and Commercial Security Systems for Westerville, OH
Keeping Central Ohio's Most Valued Assets Safe for More Than 35 Years
Once known as "The Dry Capital of the World" for its strict laws prohibiting the sale of alcohol, Westerville, OH has come a long way! Home to Otterbein University, T. Marzetti Company, Mac Tools, and so much more, Westerville, OH is a perfect place to raise a family or grow a business. As you do so, ProTech Security provides you with all the necessary tools to create a residential or commercial Westerville, OH security system to keep your home or business safe.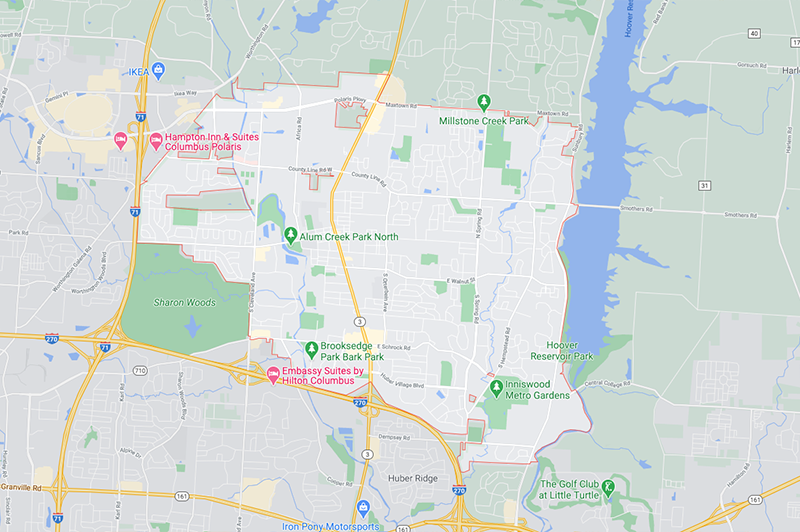 We understand that every case is different, so we don't just sell you a system and walk away. We give you our advice as your neighbor and create custom solutions that protect your most important assets. Our Westerville, OH security systems are built with the most up-to-date technology so you can have the utmost confidence in the safety of your home or business.
Ready to Learn More About Your Westerville, OH Security Options?
We offer commercial security systems that protect the businesses, schools, and government institutions throughout Westerville, OH. Whether you're looking for just access control or a full security system, we have the solution to help keep your business safe. Leave the hard work to us, and forget your worries with a ProTech Security system. 
We offer residential security systems in Westerville, OH that protect your loved ones and belongings. Protect your home with mobile app control that lets you set your security and control your home anytime, anywhere. Our services allow you and your family to feel guarded and secure 24/7.
It's More Than Just a Westerville, OH Security System, We Design Custom Solutions to Protect Your Home or Business
We also offer custom security systems for educational institutions and government facilities throughout Central Ohio. We can work with you to design the right solution for your building. If you need an upgrade or you're starting from the ground up, we can help create a strong Westerville, OH security system that's worth the investment. 
The ProTech Security Advantage is more than 35 years of service and a strong commitment to providing quality, cost-effective protection for homes, businesses, educational institutions, and government facilities. That includes a forward-looking philosophy that centers on the latest in IP (Internet Protocol) technology and IT (Information Technology), which is built with dynamic, non-proprietary systems. 
For more information about how we serve our neighbors in Westerville, OH, contact us today.